Organize Me Inc.
Organize Me was founded in 2001 by Janine Sarna-Jones, The name was inspired by what she hears when she is asked about her profession, "I wish someone would organize me!" When Janine founded Organize Me she primarily offered residential hands-on organizing as a solo organizer. Today, Organize Me Inc. offers a concierge-style team approach and provides services that extend beyond a solo professional organizer– move management and unpacking services, estate clearance, project management, and organizing for both homes and offices.
At Organize Me Inc. our mission is to help our clients reduce stress inherent in the transitions we all face. If you are feeling stressed, overwhelmed or wondering where to start, we want to help! We start with a plan for achieving your goals, create customized solutions for your challenges and manage your seemingly complicated projects to completion.
Our Founder
Janine Sarna-Jones, CPO®, SMM-C
Janine Sarna-Jones is the founder and president of Organize Me Inc. and has been helping people get organized at work and at home since 1992. A member of the inaugural class of Certified Professional Organizers® (2007), Janine has helped a broad range of clients, including corporate executives, small business owners, real-estate agents, moms, artists, therapists, and non-profit organizations. She has been a member of the National Association of Productivity and Organizing Professionals (NAPO) since 2001, serving as president of the New York chapter (NAPO-NY) from 2005-2007 and for 3 years on NAPO's Board of Directors from 2007-2010. In 2019, Janine became a member of the National Association of Senior & Specialty Move Managers (NASSMM) and became a Certified Senior Move Manager in 2020. In 2020, Janine became a member of the National Association of Black Professional Organizers (NABPO). She also earned a CD Specialist Certificate from the Institute for Challenging Disorganization. As a member of Parenting Magazine's Mom Squad, she was regularly featured in the publication from 2004-2008 and has been featured on radio, in print and on podcasts. Janine stays up-to-date with developments in her field by regularly attending expert lectures, conferences, and professional association meetings.
Janine is a graduate of Stanford University. Prior to becoming an organizing and productivity consultant, she was a photographer and photo archivist at the Smithsonian's National Museum of the American Indian.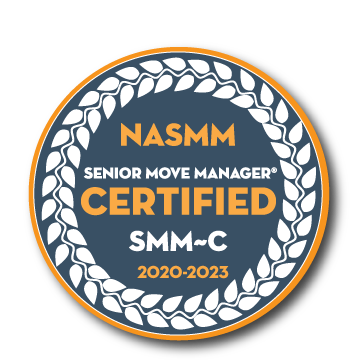 Our Team
KELLY STICH
Kelly (Operations Manager/Project Manager)
CONNIE COHEN
Connie (Professional Organizer)
VERONICA PARK
Veronica (Professional Organizer)
KENNY METZGER
Kenny (Project Manager)
ALIA HODGE
Alia (Executive Assistant)